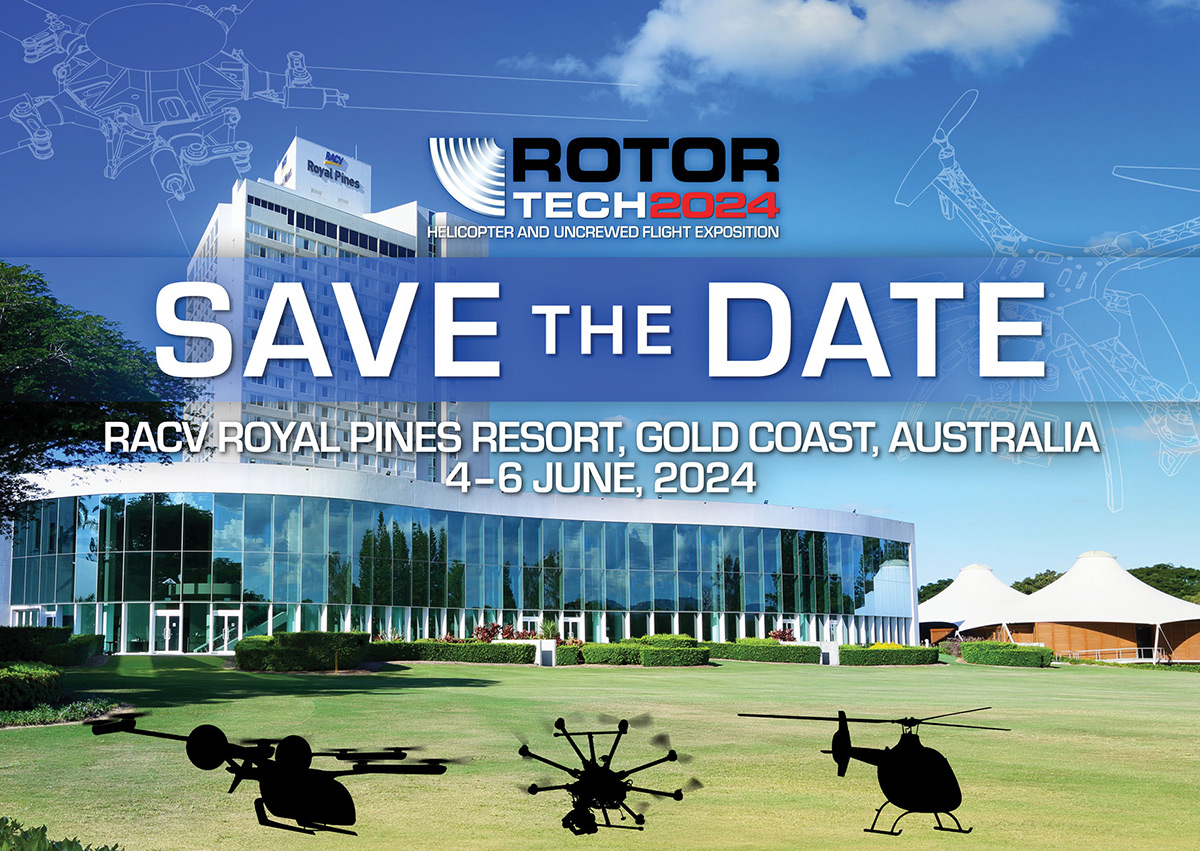 ROTORTECH 2024 Moves To The Gold Coast
ROTORTECH, the region's premier biennial helicopter and uncrewed flight exposition, will move to the Gold Coast venue of RACV Royal Pines Resort for 2024. ROTORTECH organiser AMDA Foundation announced the move on Day 1 of ROTORTECH 2022 at Brisbane's Royal International Convention Centre this morning. AMDA Foundation CEO Justin Giddings said the move to RACV Royal Pines will enable ROTORTECH to grow and diversify, enabling easier access for landing and displaying helicopters and uncrewed aerial systems (UAS) on the exposition site.
"ROTORTECH 2024 will take place at the five-star RACV Royal Pines Resort on the beautiful Gold Coast, in a region with the highest density of helicopters and operators in the nation," Mr. Giddings said.
"Royal Pines will provide both the relaxed social atmosphere for which this event is renowned, and the professional conference and exhibition amenities needed to stage a world-class industry exposition.
"The Gold Coast location will enable visitors to land and display helicopters without the issues of operating in and out of a capital city centre. It will also allow space for ROTORTECH to include uncrewed aerial systems demonstration flights."
ROTORTECH organisers are working to expand the 2024 event's scope, with exciting plans in the wings for featuring new technologies and industry segments.
Find out how your organisation can participate in ROTORTECH 2024, email expo@amda.com.au